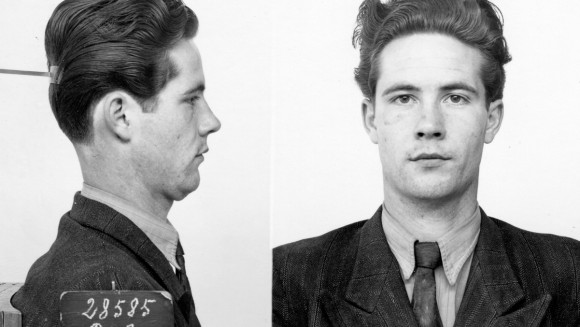 Documentary | 54' | 2003 | color | 16/9 | Betacam Digital
Original version: French
Subtitles: English
Now aged over 90, police officer Pahud still has not recovered. Neither has the rest of the population of Semsales, a small Swiss village, which seems similar to any other village in the region…except that it still bears the marks of a collective trauma dating back more than 50 years. Two young women, Hélène Monnard and Marie-Thérèse Bovey, were murdered but the case was never solved. As for the facts, "The Poison" can draw from the voluminous case file, which was closed in 1969: police statements, all kinds of correspondence and photos. But Stéphane Goël is interested in phenomena of another kind. The filmmaker returns on location to analyse the reasons for the collective madness that seized the villagers at the time. Since the investigation was getting nowhere, crazy rumours soon started to spread like wildfire within the small community, poisoning the lives of the locals for decades and bringing people's jealousies, resentment and frustrations to light. 50 years on, although the locals remain tight-lipped, emotion still runs high among the families of the victims, who talk on camera. The same feelings are shared by the suspects found guilty by public condemnation. In some cases, they waited the rest of their lives for absolution…but it never came. In Semsales, rumour injected its poison into the collective consciousness. Its sinister work is still not finished.
Written and directed by Stéphane Goël Cinematography Camille Cottagnoud Sound Bénédict Fruttiger, Julien Sulser Editing David Monti Music Julien Sulser Production CAB Productions, Climage, Télévision Suisse Romande World sales Climage
Festival & Awards
Festival "Visions du Réel", Nyon; International Film Festival, Amsterdam; 39ème Journées de Soleure.
Prix "SRT Vaud" 2003.