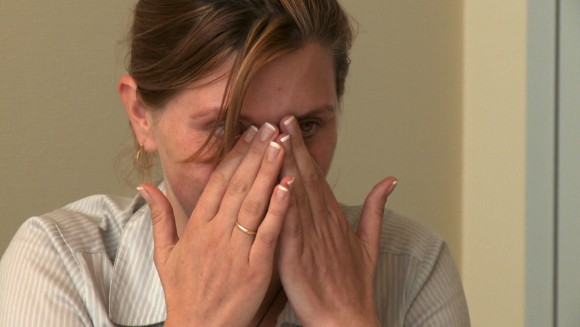 Documentary | 85' and 52' | 2010 | color | 16/9 | 35mm, DCP, HDcam
Original version: French
Subtitles: English, German
Thousands of labour disputes are handled every year by a specific body: the labour court, which was established in the 19th century to settle disputes between employees and employers. This speedy, free-of-charge and easily accessible procedure mostly takes place orally. Paradoxically, despite being increasingly in demand and, hence, often inundated with work, the labour court remains little known and hardly ever appears in the media. And yet, this institution provides a social barometer by which myriad stories – small and big – are revealed. The labour court crystallizes the tensions, the suffering and the revolts characterizing the increasingly brutal, complex and fast changing labour market. For the first time in Switzerland, a specially authorized film crew was granted access to the audiences held in the labour court of Lausanne to record its daily work.
The result is a scathing gaze on this one-of-a-kind theatre scene, where employers and employees confront each other verbally and emotionally, assisted (or not) by a lawyer or a union representative. A succession of funny and moving moments immerses spectators in the core of a truly human comedy: that of today's society.
Director and producer STÉPHANE GOËL cinematography BASTIEN GENOUX, DAVID MONTI, STÉPHANE GOËL sound MARC VON STÜRLER, JÜRG LEMPEN editor LOREDANA CRISTELLI script consultant CLAUDE MURET graphic designer JANKA RAHM MELGAR video FX DANIEL WYSS color grading ULRICH FISCHER sound editor ALEXANDER MIESCH music JÉRÔME BURRI, DIMITRI DE GRAAFF mixer DENIS SÉCHAUD line producer FERNAND MELGAR production CLIMAGE coproducer LA RTS RADIO TELEVISION SUISSE, RTS – SRG SSR IDÉE SUISSE, JEAN-PHILIPPE CEPPI, MARCEL SCHÜPBACH financial support L'OFFICE FÉDÉRAL DE LA CULTURE (DFI), SUISSE; LE FONDS CULTUREL DE SUISSIMAGE; LA FONDATION VAUDOISE POUR LE CINÉMA; FONDS RÉGIO FILMS; SUCCÈS PASSAGE ANTENNE distributor in Switzerland LOOK NOW!  distributor in France DISSIDENZ FILMS world sales CLIMAGE
ISAN 0000-0002-86B3-0000-4-0000-0000-P
SUISA 1008.126
© 2010 CLIMAGE RTS – SRG SSR idée suisse
Theatrical release in Switzerland: September 2010
Theatrical release in France: June 2011
Festivals "Cinéastes du Présent" au Festival del Film de Locarno 2010; IndieLisboa 2011; DocBuenosAires 2011; Journées de Soleure 2011; Festival "Est-ce ainsi que les hommes vivent?", St-Denis; Festival CINEFRANCO Toronto 2012; Festival Steirischer Herbst, Graz; Festival "Metroboulotkino", Genève; etc…