NEW FILMS
LADIES
by Stéphanie Chuat and Véronique Reymond
They're single, widowed or divorced ; they've had children, husbands, a job. They have a life behind them, but also one to come… "Ladies" reveals the intimate lives of five women in their sixties who are waging a discreet daily battle against loneliness. It's true that men often prefer younger women, it's true that one feels invisible in a youth-oriented society, but they are not washed up, far from it. One fills her time with activities, another is recovering from the loss of her husband, others find sustenance in nature… And love? They still believe in it, of course. It's never too late to dream.
THEATRICAL RELEASE IN THE GERMAN PART OF SWITZERLAND
ON APRIL 11TH 2019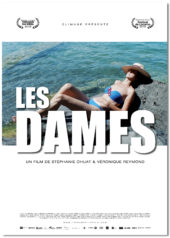 In 1877 a Swiss aristocrat, Alfred von Rodt, became the king of the Chilean island of Robinson Crusoe in the Pacific Ocean. He ruled for 30 years over a handful of fishermen, some goats, cows and thousands of seals. He lost all of his fortune trying to develop the economy of this isolated, hostile and minuscule territory. Nowadays his descendants still live there, in the small village founded by their ancestor.
THEATRICAL RELEASE IN SWITZERLAND ON MARCH 13TH 2019
Ambassade questions the role of diplomatic relations and territorial representation. Through the prism of the American hostage crisis in Iran between 1979 and 1981, this film focuses on Switzerland's role as an intermediary in resolving this international conflict.
Broadcasted on RTS2 February 10th 2019 at 09:00 PM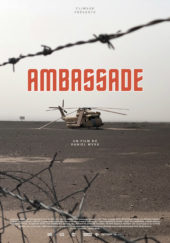 May 1968 did not arise ex nihilo, all its components pre-existed. A generation that was twenty years old in the mid-1960s was no longer satisfied with a hopelessly immutable state of affairs and burned with the realization of long-standing expectations. The pressure was gradually built up and the boiler finally exploded. Including in Switzerland.
Watch the film for free on VIMEO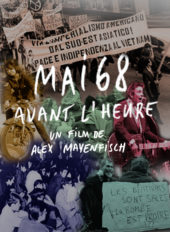 FILMS FROM THE CATALOGUE
If Switzerland is sometimes perceived as heaven on earth, the question that follows is: do its inhabitants believe in heaven? Believers, agnostics and atheists all feel the need for a narrative when confronting death. So, what is left of paradise, which once promised eternal happiness?
Encountering people in the twilight of their years, this film offers a moving, offbeat and personal quest within the depictions of this place common to all of humanity, faced with hope and shared doubt.
BUY THE DVD at Cede.ch or La boutique RTS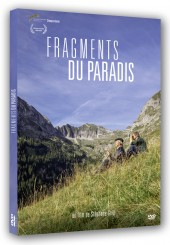 In 2014, the Pentagon awarded P.O.W. medals to 143 WWII veterans, who were held in the infamous Wauwilermoos punishment camp in Switzerland. The story of these airmen and their prison unveils one of the darkest and less known facts of Switzerland's behavior during World War II.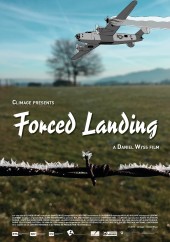 30 YEARS OF CLIMAGE !
To celebrate its 30th anniversary in style CLIMAGE gives free access to its film catalog on the RTS website (partner of the association since its beginnings)
As much of this work was financed from public sources, Climage wants to make this heritage accessible to all.
Share a part of our/your history with us !