NEW FILMS
If Switzerland is sometimes perceived as heaven on earth, the question that follows is: do its inhabitants believe in heaven? Believers, agnostics and atheists all feel the need for a narrative when confronting death. So, what is left of paradise, which once promised eternal happiness?
Encountering people in the twilight of their years, this film offers a moving, offbeat and personal quest within the depictions of this place common to all of humanity, faced with hope and shared doubt.
BUY THE DVD at Cede.ch or La boutique RTS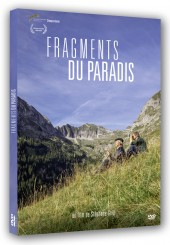 In 2014, the Pentagon awarded P.O.W. medals to 143 WWII veterans, who were held in the infamous Wauwilermoos punishment camp in Switzerland. The story of these airmen and their prison unveils one of the darkest and less known facts of Switzerland's behavior during World War II.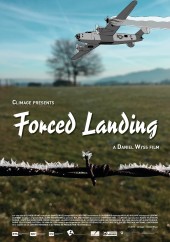 30 YEARS OF CLIMAGE !
To celebrate its 30th anniversary in style CLIMAGE gives free access to its film catalog on the RTS website (partner of the association since its beginnings)
As much of this work was financed from public sources, Climage wants to make this heritage accessible to all.
Share a part of our/your history with us !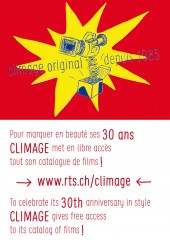 ON DVD
A winter spent in the heart of an emergency shelter for homeless people in Lausanne. At the entrance to this hidden bunker there unfolds every night the same dramatic ritual, leading to occasionally violent confrontations. The watchmen have the difficult task of "sorting the poor": women and children first, men later if there is room. Even if the shelter can hold 100 people, only 50 "chosen ones" will be allowed inside to receive a hot meal and a bed. The others know that the night will be a long one.
DVD on sale at SwissDVDShop and RTSBoutique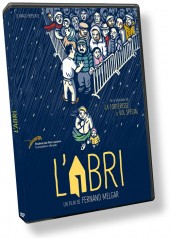 The history of the Chilean refugees in Switzerland after the military coup of September 11. 1973.
This documentary uncovers a unique and little known period of Swiss history, when civil disobedience and governmental pressure collided.
DVD ons sale at SwissDVDShop and RTSBoutique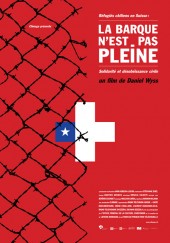 Awaiting definite deportment from the Swiss territory, illegal migrants are jailed at the administrative detention centre Frambois. Behind the closed prison doors, tension builds day by day. Between wardens and detainees, relations of friendship and hate, respect and revolt are formed until the announcement of the deportment, which is experienced like a stab.
+ exclusive bonus:
THE WORLD IS LIKE THAT
What has become of the deported?
On sale at SwissDVDShop and RTSBoutique