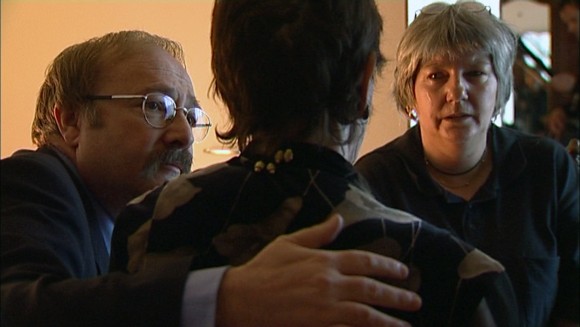 FERNAND MELGAR, FILMMAKER
«I didn't want to make a film about death, but a film about life – where death is a fundamental part of it. What I wanted to show concerns more the human dignity.
What struck me when I approached the EXIT Association is that I had to speak mostly of it's companions. Who are these people who take it upon themselves to help a fellow to die? And how do these volunteers live? That's what I wanted to document, to the exclusion of any propaganda for the association. As a documentary filmmaker I try to show the world as it is without making multiple takes or making anyone "act". I never put my feet on the door, I do not steal images. I need a trust relationship to understand the other.
I met many people and discovered many situations, but I did not want to accumulate anecdotes nor give in to voyeurism. I wanted to avoid that one is overcome with emotion so that we don't forget the essential: be face to face with our own end. I show a series of cases to encourage the viewer to think. To say: this person on the screen, this is my father, my brother or myself.
I would like my movie do think about issues that are most often void. As the funeral rites disappear, everything related to death is retracted or dodged. So what about voluntary death? Can we get rid of the sanctity of life? In a society that tends to control everything, EXIT asked that question of intimate order: to choose death is it not our ultimate freedom?»
---