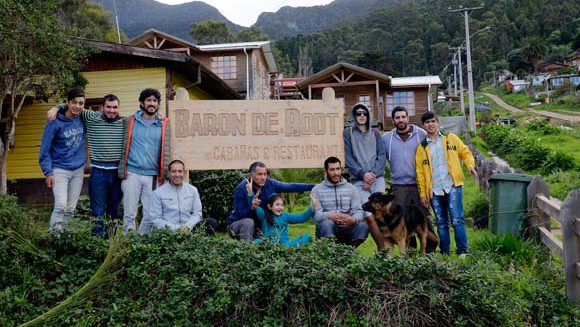 Documentary | 90' | 2018 | color | 16/9 | DCP
Original version: Spanish, French, German
Subtitles: English, French, German
In 1877 a Swiss aristocrat, Alfred von Rodt, became the king of the Chilean island of Robinson Crusoe in the Pacific Ocean. He ruled for 30 years over a handful of fishermen, some goats, cows and thousands of seals. He lost all of his fortune trying to develop the economy of this isolated, hostile and minuscule territory. Nowadays his descendants still live there, in the small village founded by their ancestor. And the population is growing thanks to the development of the lobster industry. In order to preserve their environment and balance, the islanders are now struggling against all kind of invasive species: plants, animals or human beings. And they dream of becoming politically independent and to get rid of the Chilean government. The Islanders follows a series of characters, haunted by the presence of their ancestor, all involved in the preservation of their environment and in the battle for autonomy. And let them talk about harmony, human ecology, and how to find a way between self-reclusion and opening to others. From the utopia of small kingdom to the dream of self-government, this island is a laboratory and a metaphor.
SWITZERLAND
Documentary, 90 min.
ORIGINAL LANGUAGE
Spanish, French, German
PRODUCTION
Climage / RTS
RELEASE SPRING 2018